Click on the picture for more information about our Costume Party.
Get tickets for our Firebird Costume Party by clicking below: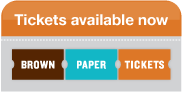 ---
REGISTER NOW for our Fall Acting Classes

​GET YOUR ACT TOGETHER WORKSHOP: Acting, Improv and more!

Monday evenings at the Level Road School House, Collegeville.

10 weeks:
September 26 through December 5. (Closed on October 31st for Halloween!)

Mark your calendar for our annual HOLIDAY REVUE show on
Saturday, December 10th at
​The Colonial Theatre!
---
Click Here to Sign Up for Our Mailing List!
---
Praise for Firebird Productions and Workshops!

"First I want to applaud your efforts in making the Jungle Book summer camp such a success. This was the first time all 3 of my kids actually agreed on a camp and all 3 loved EVERY minute. You were able to provide a very interactive and welcoming atmosphere for them and they are all so excited to participate again.
Soooo....my question to you, is when do you have another production and how do we sign-up our kids again ?
Thank you again for providing such a great experience for the kids. AND we loved the show as well." - Jungle Book KIDS Workshop Parent, Summer 2016

"Thank you for teaching them! They had so much fun! [My daughter] is going to miss it come Monday morning." - Seussical JR Workshop Parent, Summer 2016

"I just wanted to let you know that my daughter really enjoyed the show and the whole experience. She learned a lot and said right away- can you sign me up for it next year? Anyways, the show was fabulous- so impressed that it was all put together in 2 weeks!" - Sleeping Beauty KIDS Workshop Parent, Summer 2016

"I wanted to write to you and just say what a very exciting first week it's been. [My daughter] is so excited and camp is everything and more she expected." - Xanadu JR Workshop Parent, Summer 2016

"The show was the highlight of my kids' summer and mine as well!" -Mary Poppins, Summer 2015

"The summer staff worked well with the kids and challenged them to put on a show that exceeds expectations for a four week camp. I like the fact that they teach the kids...not just keep them busy for four weeks. The kids love all of the interns, [and] especially Miss Courtney." - Peter Pan Jr, Summer 2015

"The schedule was great, and the teachers/interns were great with the kids. I can't believe how much they taught them in 3 short weeks. The performance was absolutely amazing!" - Alice in Wonderland Jr, Summer, 2015

"A great huge thank you for an amazing [workshop] and an incredible night!!! This was our first experience with Firebird Theater and I am so impressed and grateful!" -2014 Summer Workshop Parent